WE HELP YOU WITH INDUSTRIAL DESIGN
We are not afraid to search for new paths and set the trends. We bring industrial design, prototyping expertise, engineering and knowledge from manufacturing process to your project to strengthen your innovation team. We will make your ideas alive.
The key point for our team is to understand the needs of target customers, who will use the product to the same extent as the mindset of a research or innovation team. With our partners, we create lasting relationships based on trust, transparency and open exchange of know-how.
We create functional design solutions
Industrial design is a process of designing products for a serial production which combines many different technical skills, functionality and aesthetics. We at PROTOTYPUM make an effort to develop products of a new generation that enhance the quality of life around us by small steps every day.
Our creative team offers a rich experience in industrial design – we drive your idea from the first sketches to the real product.
Already in the first phases of the project, we use our practical knowledge of manufacturing processes and material properties. We design realistic and feasible solutions from the beginning of the collaboration.
We approach each project individually and always try to come up with the best possible solution for the technology and material and amount of product to be produced.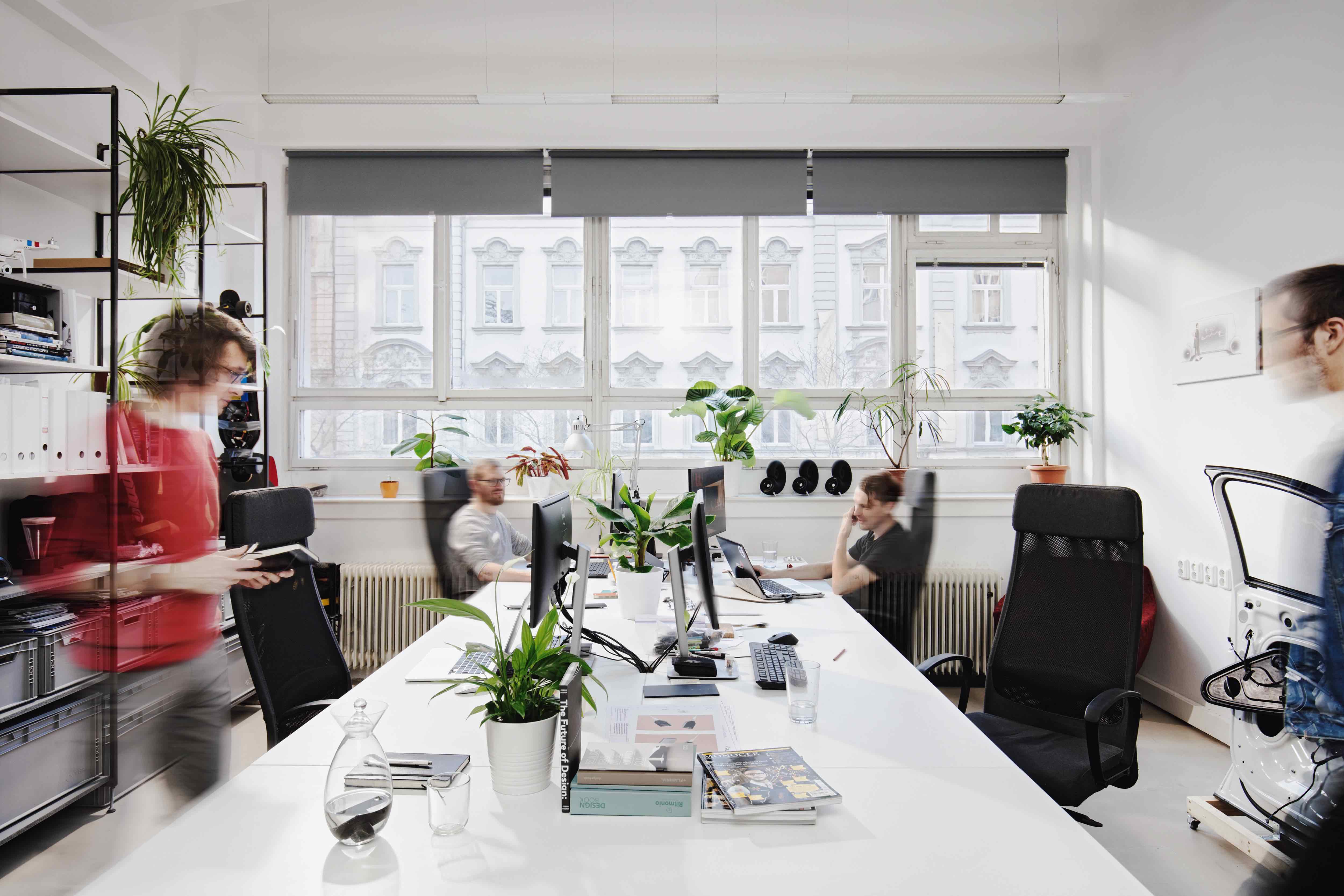 Our design process
Define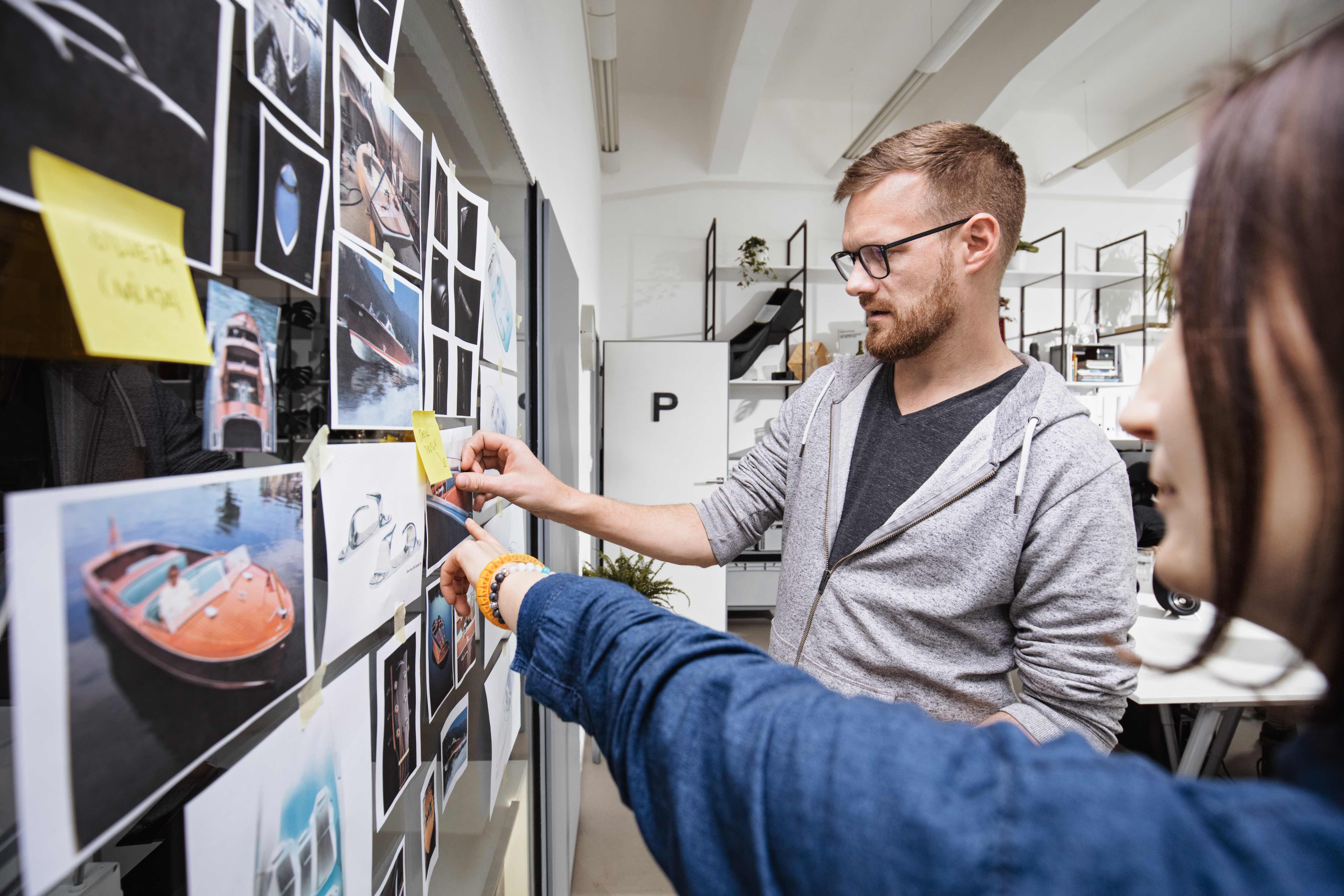 Design
Produce
1. Opportunity Definition
During the brief phase – we define customer needs, explore technological possibilities of the client and we possibly recommend our technological and manufacturing partners.
We define the customer needs as well as the needs of your internal team.
We are creating the synergy between product designers, design engineers and electro engineers. We also cooperate with other professions like software developers or automotive engineers.
We recommend you our production partners in case of other expertise.
After a complete brief, we move to design research.
Next step
2. Design Research
After the project brief, we continue by the market and competitors analysis. We draw first mood-boards, looking for the inspiration. The analysis helps us to define the project direction
Market research & looking for inspiration:  we begin with the research of forms, materials and design details. We search for inspiration in similar as well as totally different fields.

We create conceptual mood-boards.

Competitors research on existing products or solutions.

Definition of directions and design guide.

After evaluation, we are moving to the concept design phase.
Next step
3. Concept Design
You can see new ideas in case you observe a problem in a different way. We try to notice details which could be unseen, find new ways, discover materials and inspiration.
We sketch, think, create and combine our thoughts.

We evaluate results from the design research phase. We define form, function and key features – we search for solutions for defined problems.

First, we create a few concepts, which represents a basic idea.

The result is one or more concepts which we show in visualisations.

With partners, we discuss the next product development. We choose the best solution which is developed in the next phase.
Next step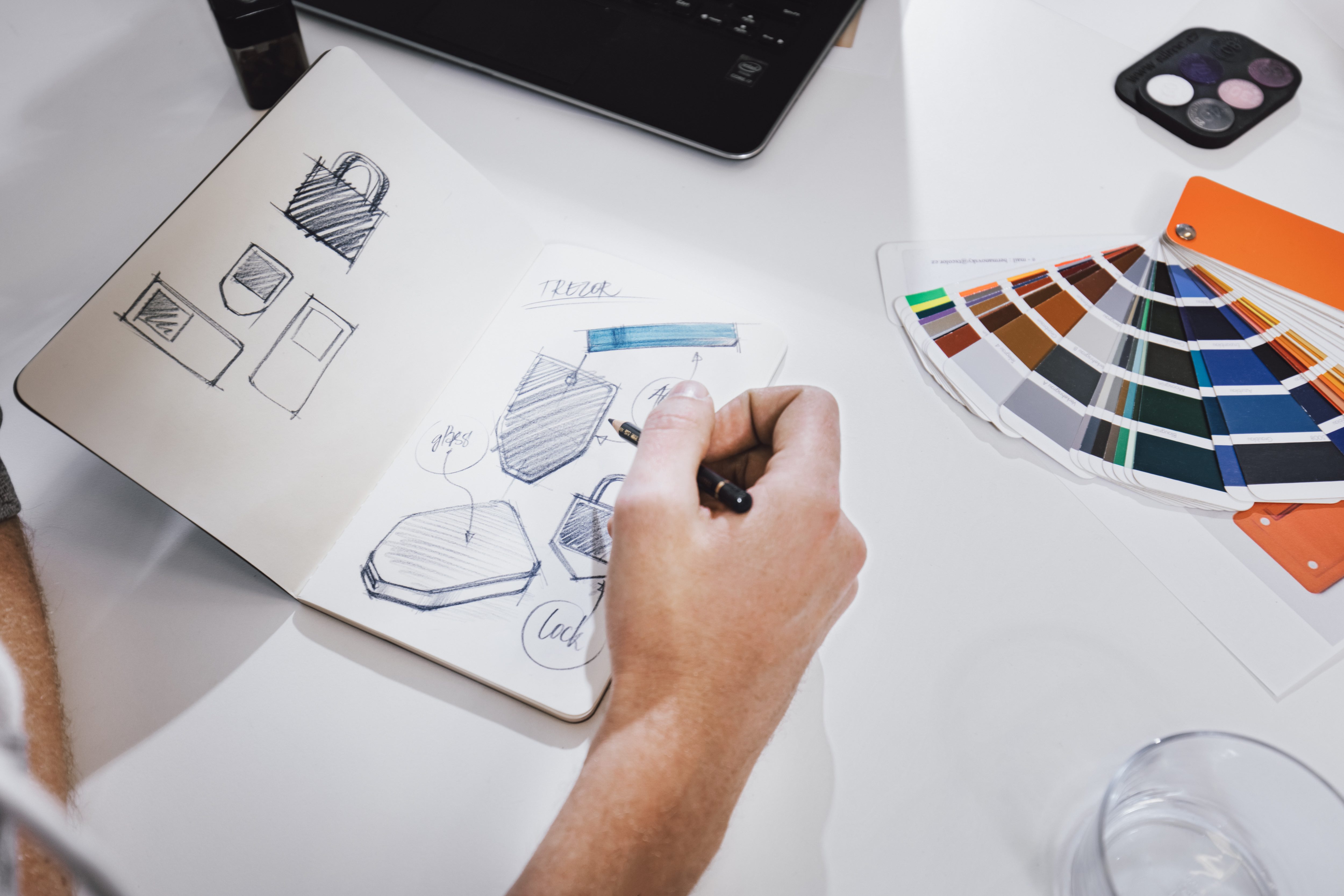 4. Realistic rendering, 3D modeling and print
We present our ideas and concepts always in clear form, we consult with partners all design phases. Scale models and first prototypes help everybody in the team to understand and approve first ideas. For prototyping, we use 3D print, moulding, milling and other modelling technics.
Mock-ups – proportion form models which we create by 3D print, traditional modelling, models from plastics, foams, wood and other substitute materials help us to clarify ideas, concepts and test first solutions.

3D visualisations – photorealistic 3D renders (AUTODESK FUSION 360, KeyShot).

3D print technologies – makes the development of ideas very fast and easier. In our studio, we use various 3D print technologies (FDM, SLA, SLS, HP MJF).
Next step
5. Design concepts in details
We work deeply on proportions, details and all components relations. We fine tune all parts into harmonic product considering all technological and production limits. We fine tune the material and colour finishes. We prepare CAD data for the next stage in development.
We are developing design concepts: we play with details, proportions and components assembly.
We select materials, colours and surface finishes.
CAD data from this stage are used to build prototypes and then ideas are validated.
Next stage is ingeneering
Next step
6. Rapid prototyping and testing
We'll bring your ideas from paper to real 3D models and prototypes.
At PROTOTYPUM, we place great emphasis on quality processing of functional prototypes from serial materials to obtain relevant test results.
Together with our partners, we discuss on prototypes then we iterate, make changes and we test again to fine tune the proposed product.
We check or test everything twice, three times, even one hundred times – mistakes always move us forward and give ideas the perfect shape.
Next step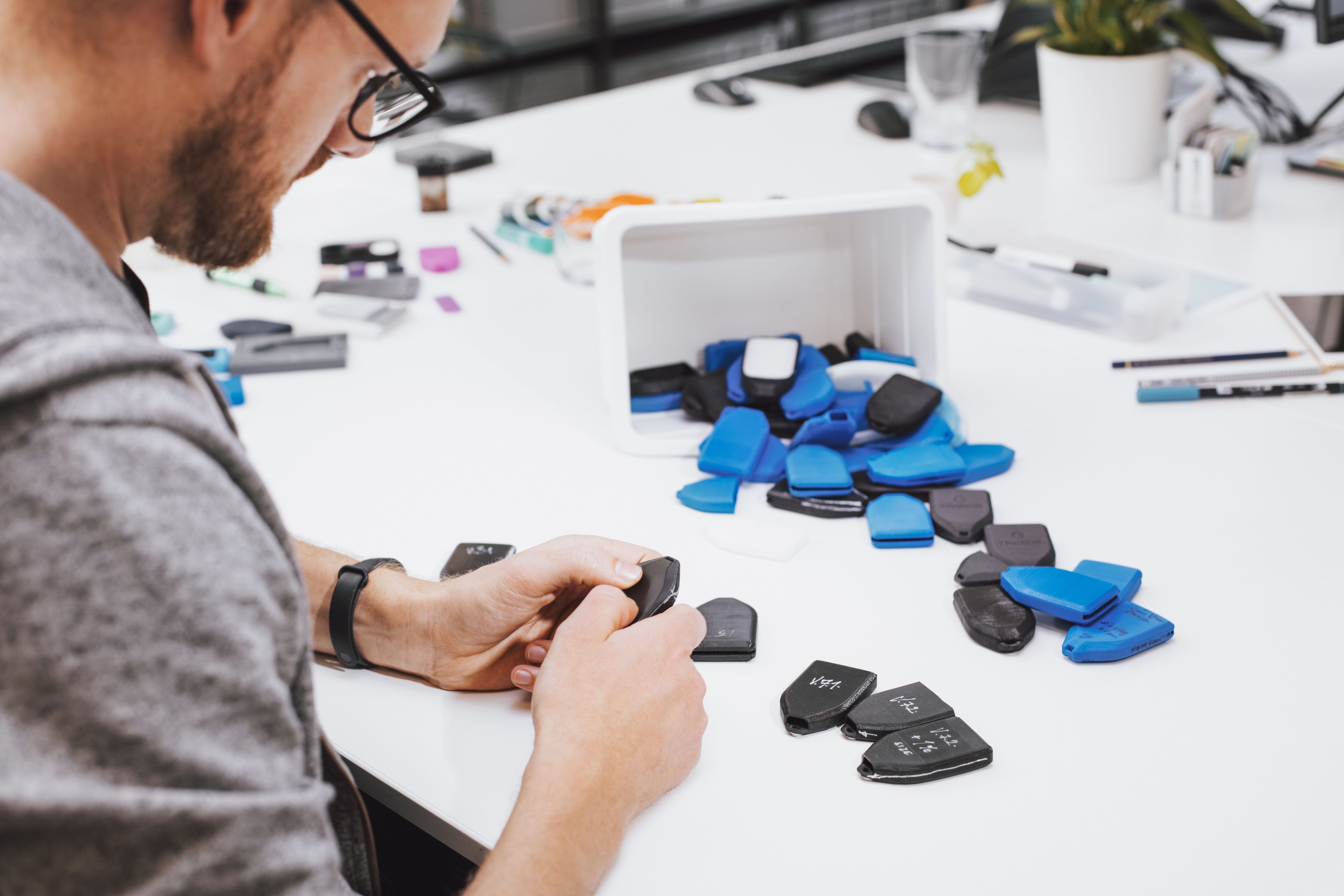 7. Engineering
During the work on projects, we cooperate with different engineers eg. electrical, automotive, software and others.
We deliver CAD data for manufacturers.
We respect manufacturing requirements and deliver the data appropriate to the specifications of used technology.
If needed we respond promtly to any requirements directly from production sites.
Next step
8. Supervision & factory communication
We supervise mass production and focus on every detail. Our Knowledge of manufacturing processes allows us to effectively communicate with suppliers and factories.
We search for production capacities or supervise production at your partners sites.
Even the smallest details are finalised to perfection, whether they are a single component or part of a vast assembly.
We do collaborate long term with small batch production manufactures as well as with mass production facilities.
Next step
9. Brand Identity and marketing support
Every new product needs a unique brand identity. We are ready to help you.
We advice and help you with the visual identity of your new product.
We create photo-realistic 3D renders for your marketing needs.
We can design packaging and help you with construction of package for your new product.
Our design team offer you appropriate support for your marketing team.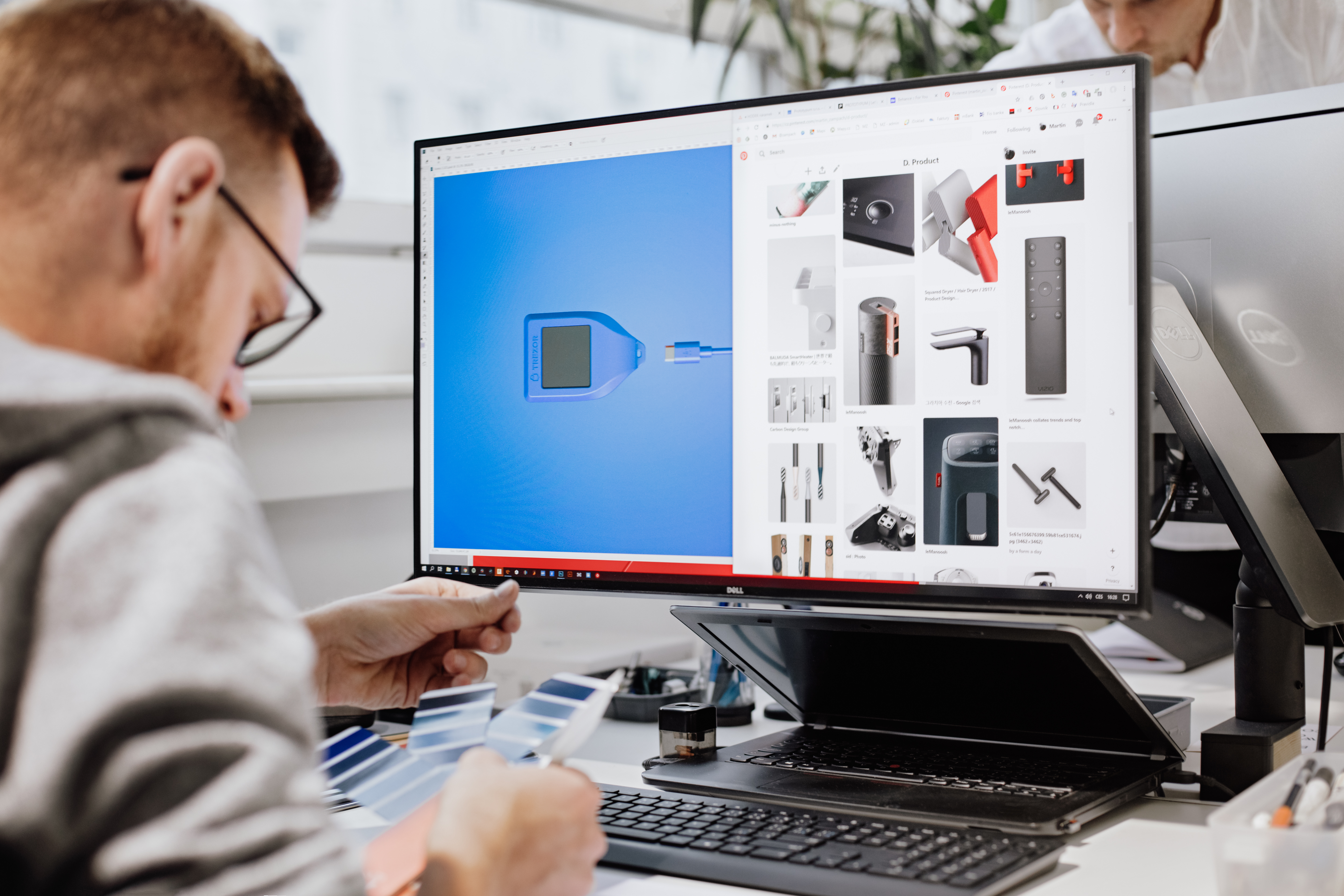 FROM SKETCH TO PRODUCTION
We bring your idea from the first sketch to realistic 3D models and prototypes. We accompany your project till the final manufacturing process.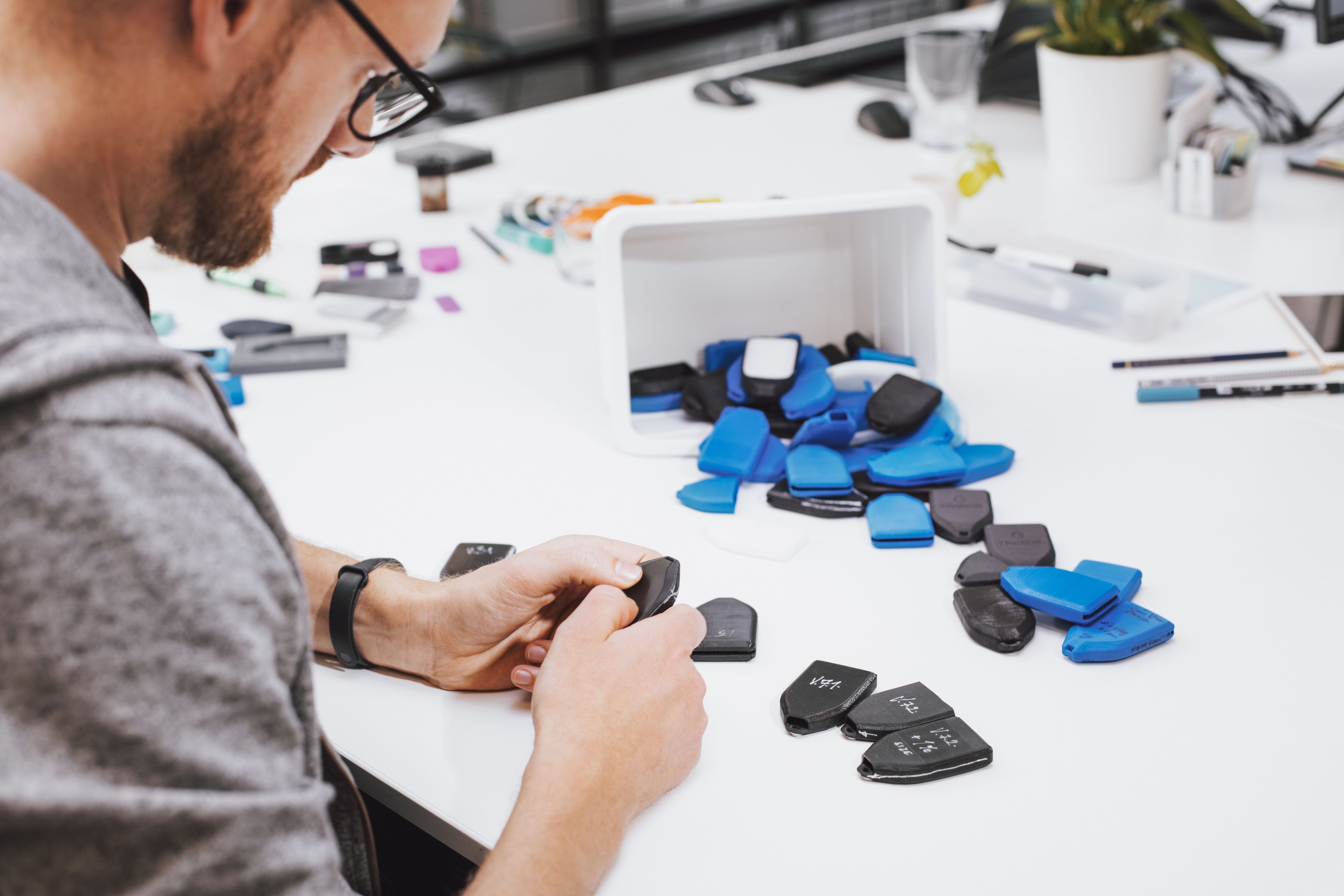 VALIDATION
We evaluate the design details and validate functional prototypes. We learn from the testing and iterate design to fine tune the solutions.
Engineering
Our engineers help you to maintain documentation for manufacturing. We supervise the whole engineering process from CAD to prototype validation.
SUPERVISION
We are ready to help you with the investor pitch deck. Being transparent and trustful during the whole design process is key for all our projects.